Leslie St. Construction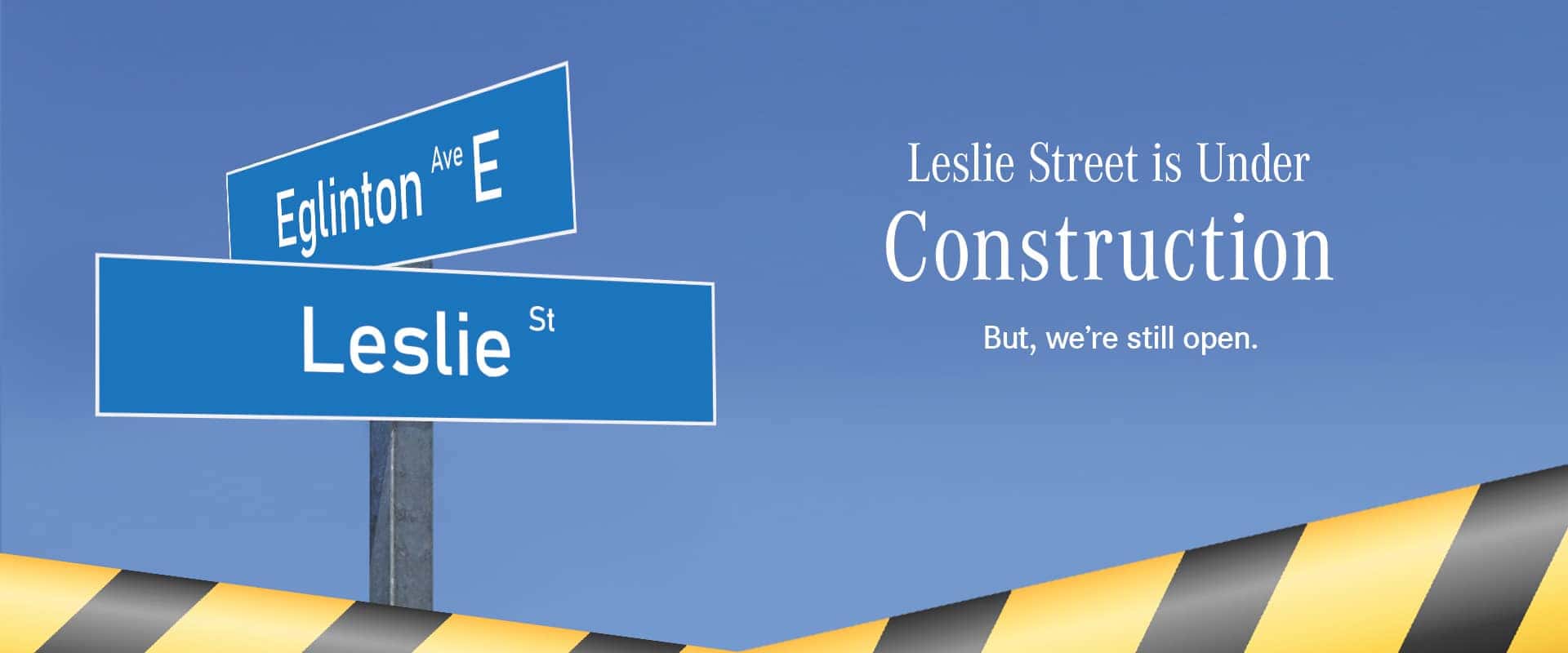 Due to the Crosstown LRT construction along Eglinton, the intersection of Leslie St. and Eglinton Ave. E. is temporarily closed for approximately eight weeks. As depicted below, pedestrian access is being maintained, but vehicles are restricted.
Despite the ongoing construction, Mercedes-Benz Midtown is open for all of your sales and service needs. We recommend using alternative routes and allowing for additional travel time. Shuttle service for service customers will continue during this period.
What work is taking place?
Starting July 1, there will be a temporary eight-week restriction on vehicles travelling between Leslie Street and Eglinton Avenue East. 
Vehicles approaching Eglinton southbound on Leslie must u-turn upon reaching the closure.
Traffic on Eglinton will not be able to turn onto Leslie. East-west traffic lanes will be maintained on Eglinton.
Pedestrian access between Leslie and Eglinton will be maintained.
Access to all Leslie Street businesses will be maintained.
TTC route 51 Leslie will u-turn at the bottom of Leslie Street. Route 54 Lawrence East will detour on Don Mills Road.
Emergency services access to and from Eglinton will be maintained at all times.
Entry to Sunnybrook Park off Leslie Street north of Eglinton Avenue is outside the work zone and will remain open.
Crosstown construction on nearby major north-south routes will continue during this period, however, all traffic movements will be restored and turn restrictions lifted at Bayview Avenue and Eglinton Avenue, as well as at Don Mills Road and Eglinton Avenue, before the Leslie St closure happens.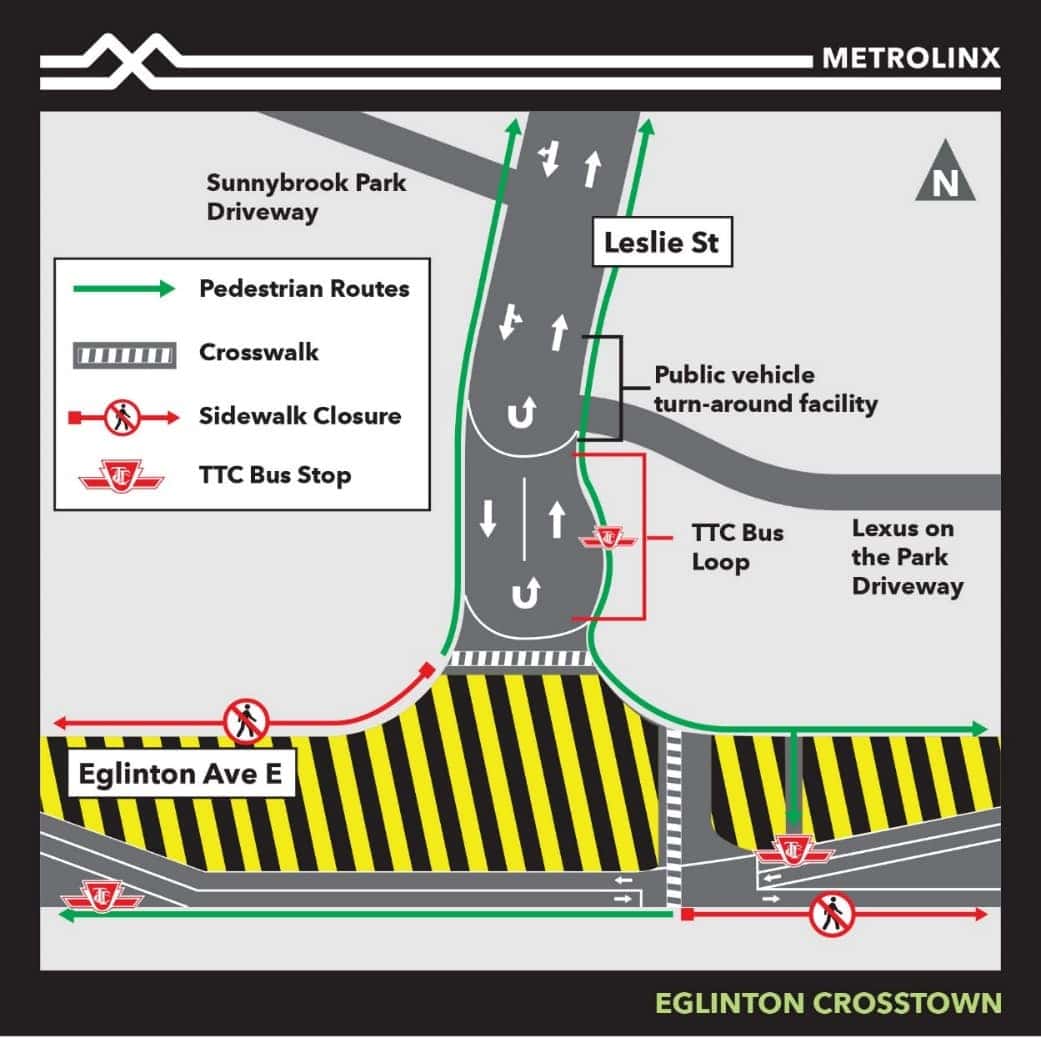 Why is the closure necessary?
Keeping the intersection open and carrying out the work would be very difficult due to the width of the road and grading issues where Leslie Street and Eglinton Avenue meet.
Instead of six months of road closures on nights and weekends, and traffic configuration changes, the partial closure would allow the work to complete in two months.
Timing
Regular construction hours are 7:00 a.m. to 11:00 p.m., seven (7) days per week.
The contractor may not always work during the permitted hours, but may do so at its discretion.
Work may be rescheduled due to weather conditions or unforeseen circumstances.
Occasional overnight work may be required. Metrolinx will notify the public in advance and monitor activities throughout.
Travelling Smart During Construction
Travel delays are expected with construction. Please allow extra time for your journey.
Traffic will be extra heavy at peak periods during the Eglinton Crosstown LRT construction.
To view the full post from Eglinton Crosstown, please see their post here.